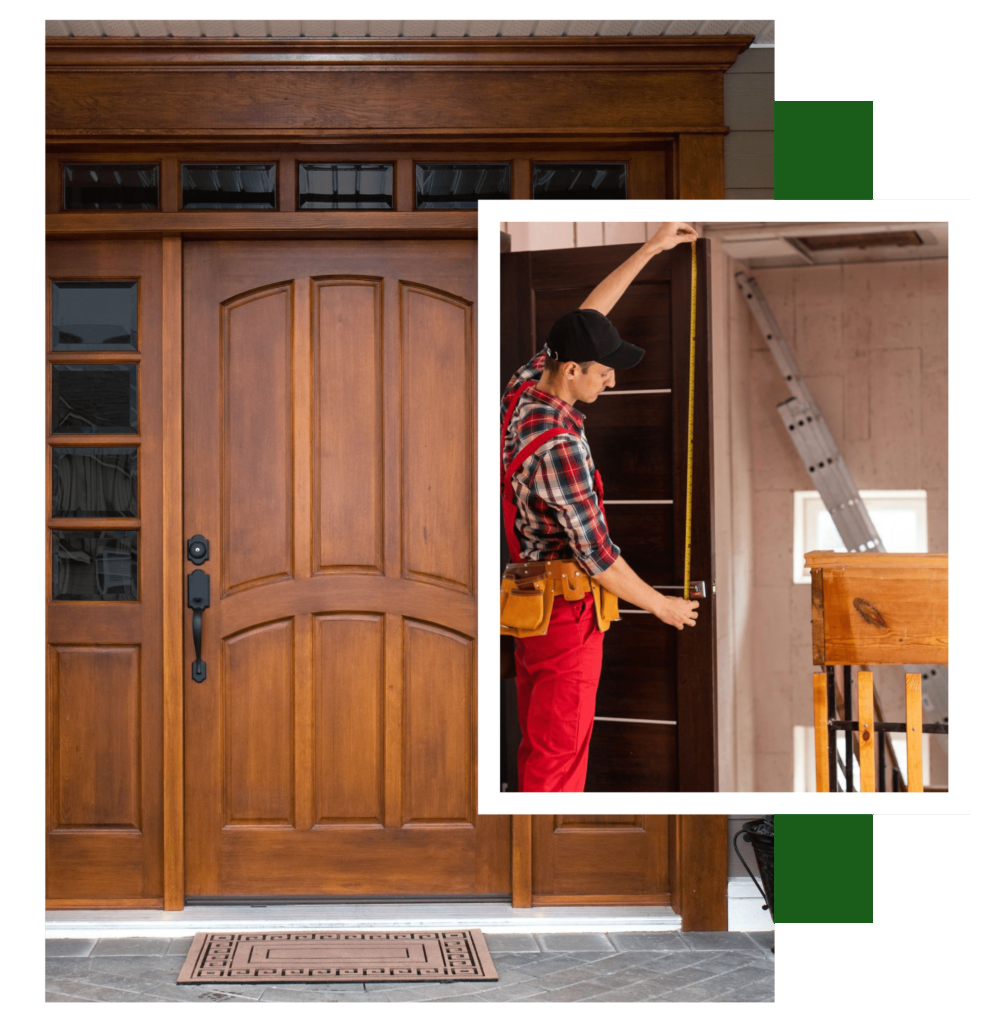 Your Reliable Sources for Wood Refinishing‏
A family-run company called Door4Life Door Refinishing specializes in wood door restoration and refinishing. With more than ten years of expertise in the field, we have established a strong reputation for our unwavering craftsmanship, attention to detail, and use of the best materials. We have been refinishing doors for more than 15 years! Our mission is to help you preserve, restore, and enhance the beauty of your wood doors. We are your trusted partner in wood door refinishing, and we take pride in delivering unparalleled craftsmanship that breathes new life into your doors.‏
We are a group of expert artisans with extensive training and knowledge in every facet of wood restoration and refinishing.
Delivering Outstanding Wood Refinishing Services by Fusing Tradition and Innovation. Atlanta's door4life door restoration and refinishing, our goal is to protect and improve the beauty of your doors and woodwork with our superior wood refinishing services. We take great satisfaction in our abilities to revitalize faded and weathered wood, making sure that your residence or place of business makes an impression. We firmly think that fine craftsmanship, meticulous attention to detail, and top-notch customer service have immense power.
Instant Quote, Just a Text Away!
Input your Cell Number and we'll Text you the Next Steps!
Door4Life Refinishing Atlanta has led the way in door restoration and refinishing for many years. We test and choose from the most well-known international brands of stains and clear coatings as part of our relentless quest for perfection. We pledge to only provide you with the best materials available, so your doors will look beautiful and last a long time.
Over the years, our team has developed distinctive and cutting-edge methods that set us apart in the field. Our proprietary mixture guarantees a protective glazing finish, extending the life and beauty of your doors. Because of this unique touch, we are well-known in the door refinishing sector.
Our concerns extend beyond doors. Our knowledge encompasses a wide range of services, all of which are provided with the same dedication to excellence and meticulousness:
Specialist restoration of windows, doors, and exquisite wood.
a variety of color schemes and finishes to fit your style.
the application of finishing methods and products that lead the industry.
complete support for hardware replacement.
Exclusive maintenance plans that guarantee your doors' enduring beauty are available to our devoted clients.